About Us
Made for beach-goers and coastal enthusiasts, Salt & Tide is a local lifestyle brand focused on inspiring a passion for the sea.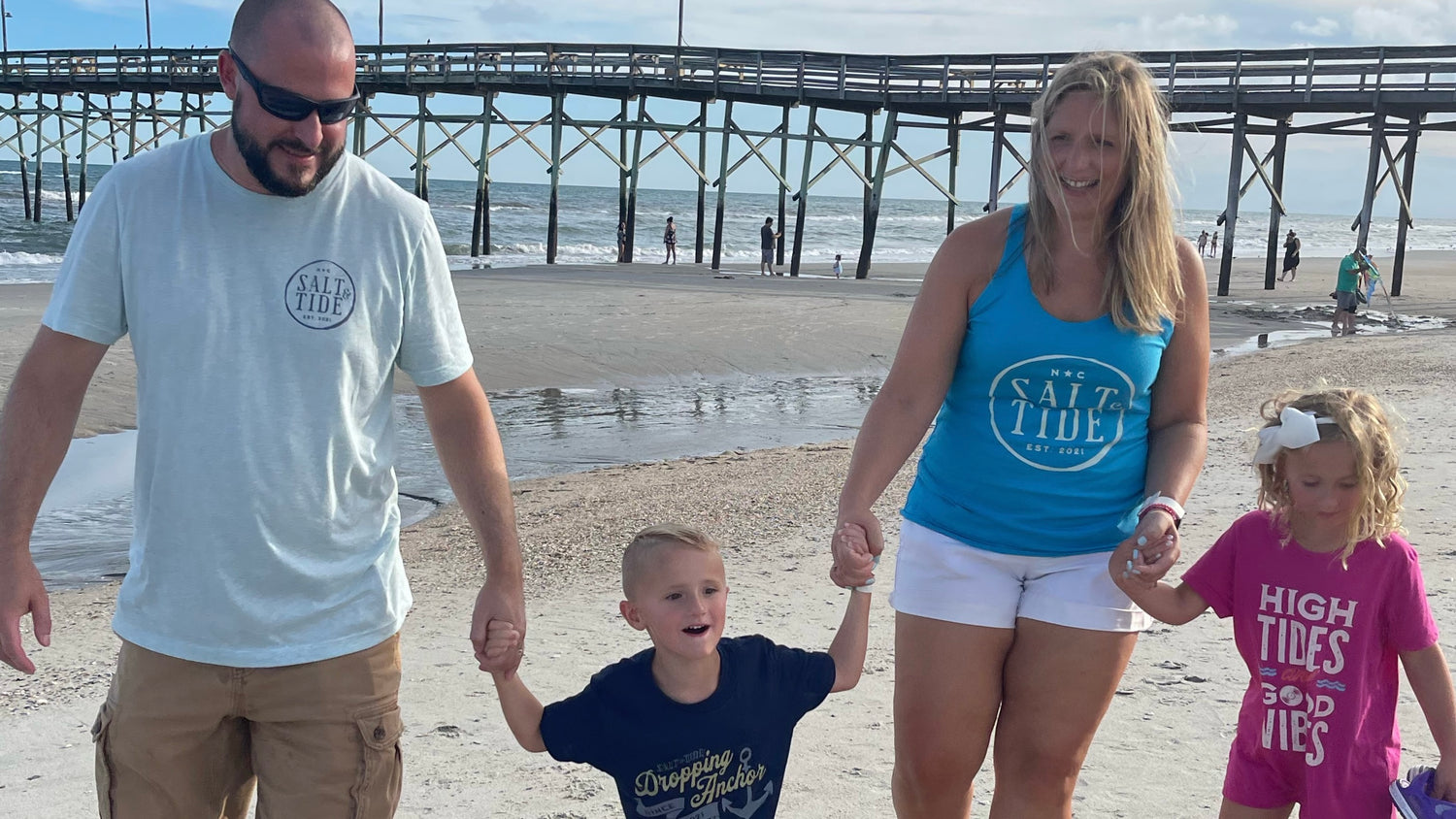 A Brief History
Shortly after moving his family to Shallotte in October 2021, founder Dan Bates was inspired by the unique charm of North Carolina's Brunswick Islands, so much so he decided to start an apparel company that embodied the fun, laid-back atmosphere. Guided by his Christian values, and with the support of his family, Dan began designing coastal themed t-shirts that capture the passion and culture of Carolina living. In August 2022, he launched his online store, Salt & Tide.
Locally Owned

We are locally owned and operated in Shallotte, North Carolina, just a ten-minute drive to the shore and less than an hour to Myrtle Beach.

Beliefs and Values

Family comes first, with God at the center. Our core Christian beliefs are the foundation for everything we do.

Community Service

Each year, we participate in conservation projects to help preserve our local beaches, waterways, and wildlife.
"You are the salt of the earth."